Follow the steps below to export the selected contacts to SalesLoft:
1. Click on Bulk Actions on the top left, select 'Export to SalesLoft' from the drop-down menu. If your SalesIntel and Salesloft accounts are not already connected, follow the prompts to connect.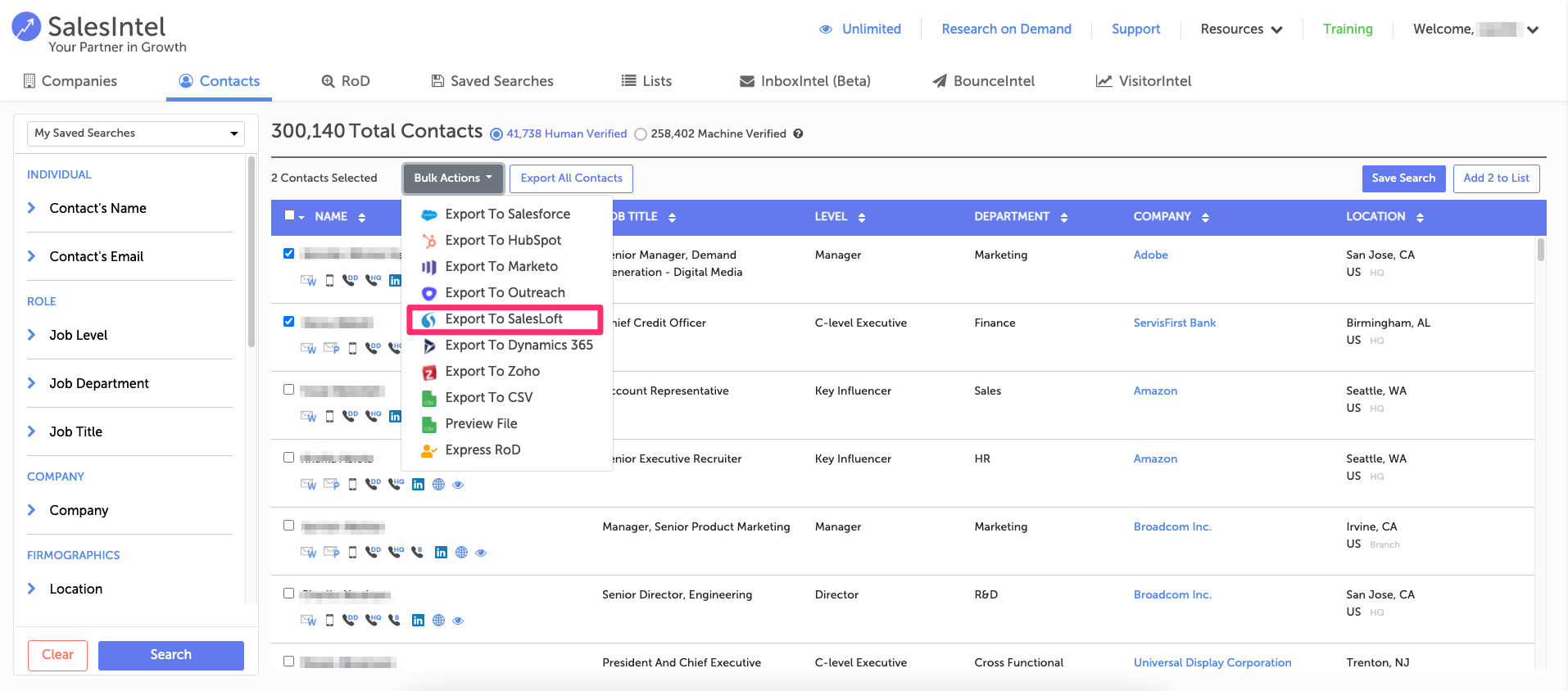 2. Configure the export by first choosing one or more cadences to which to add the contacts. To map different contacts to different cadences, choose Advance Assignment. To skip cadence mapping, just click Next.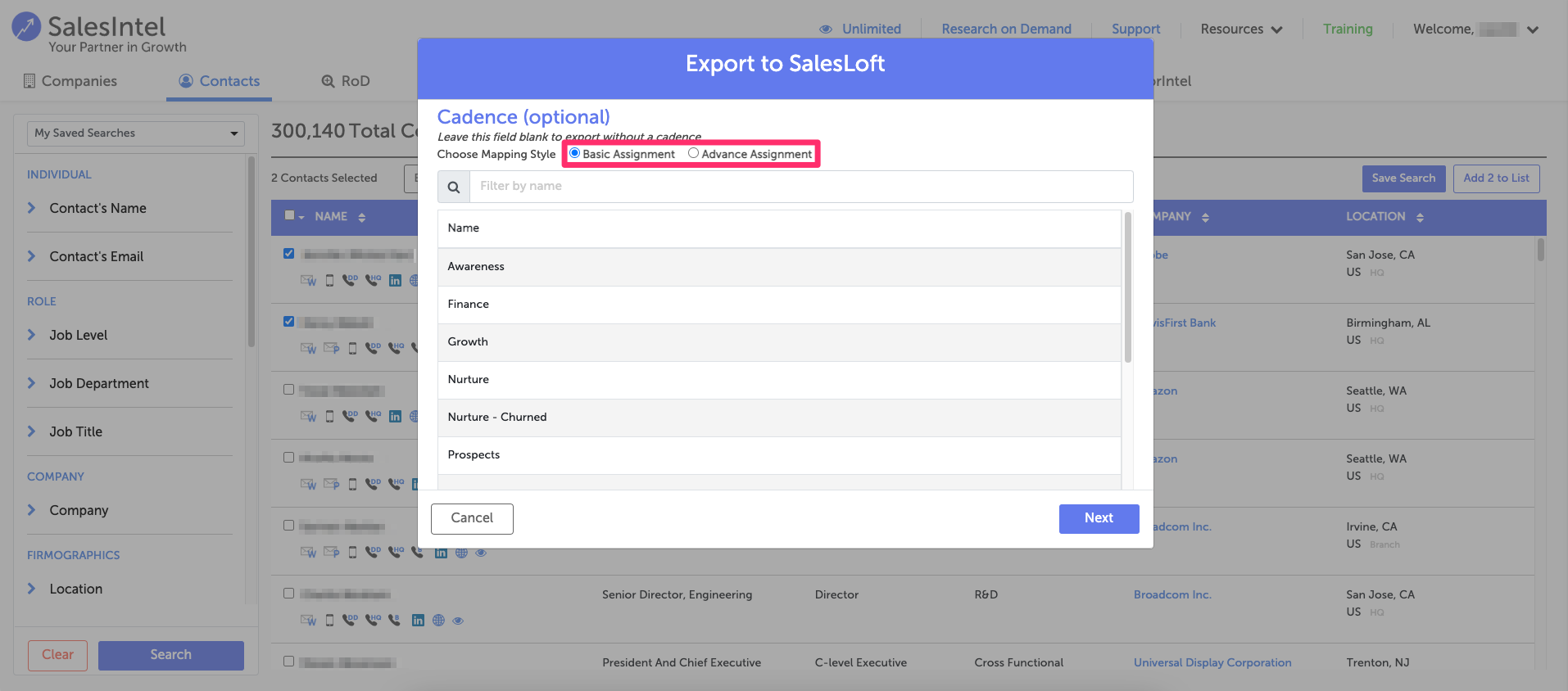 3. Add one or more tags to the contact. To skip this step, just click Next.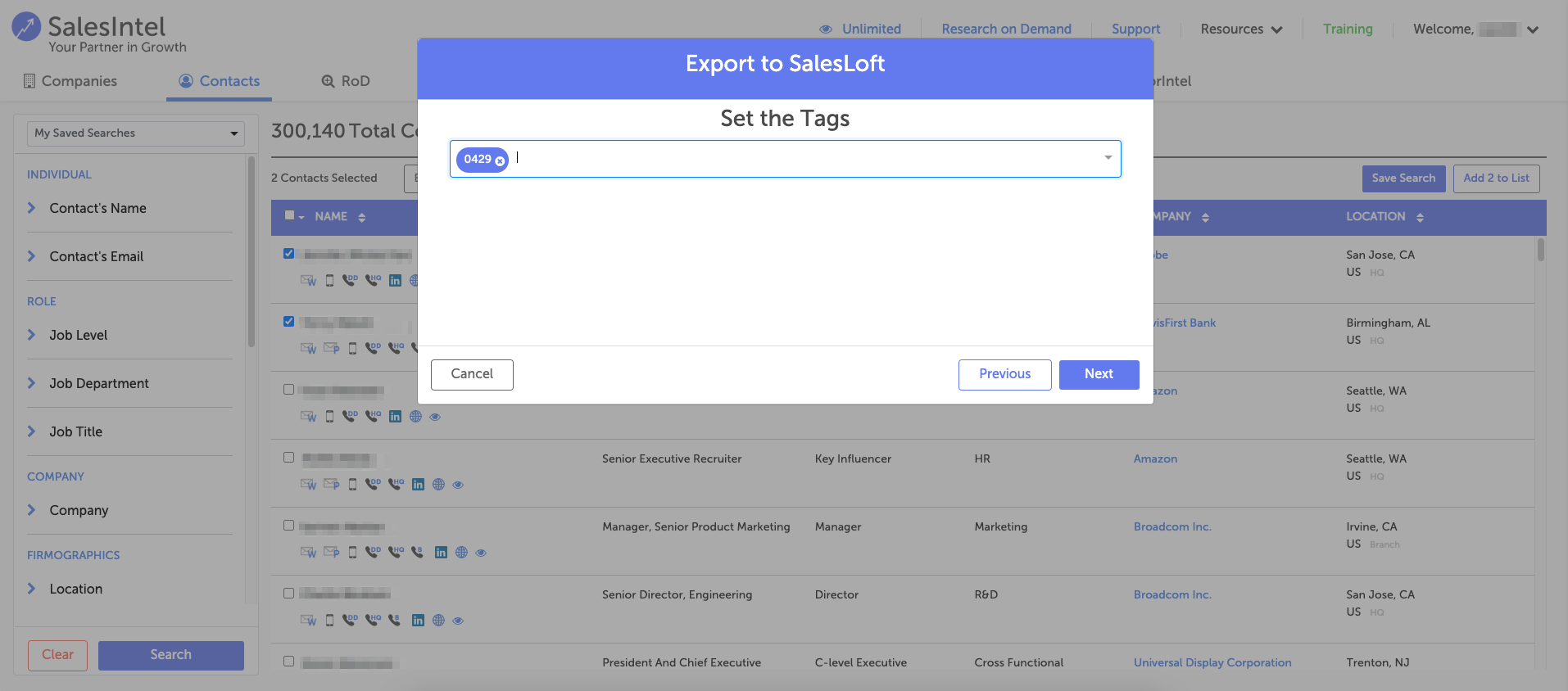 4. Resolve any duplicates that are identified.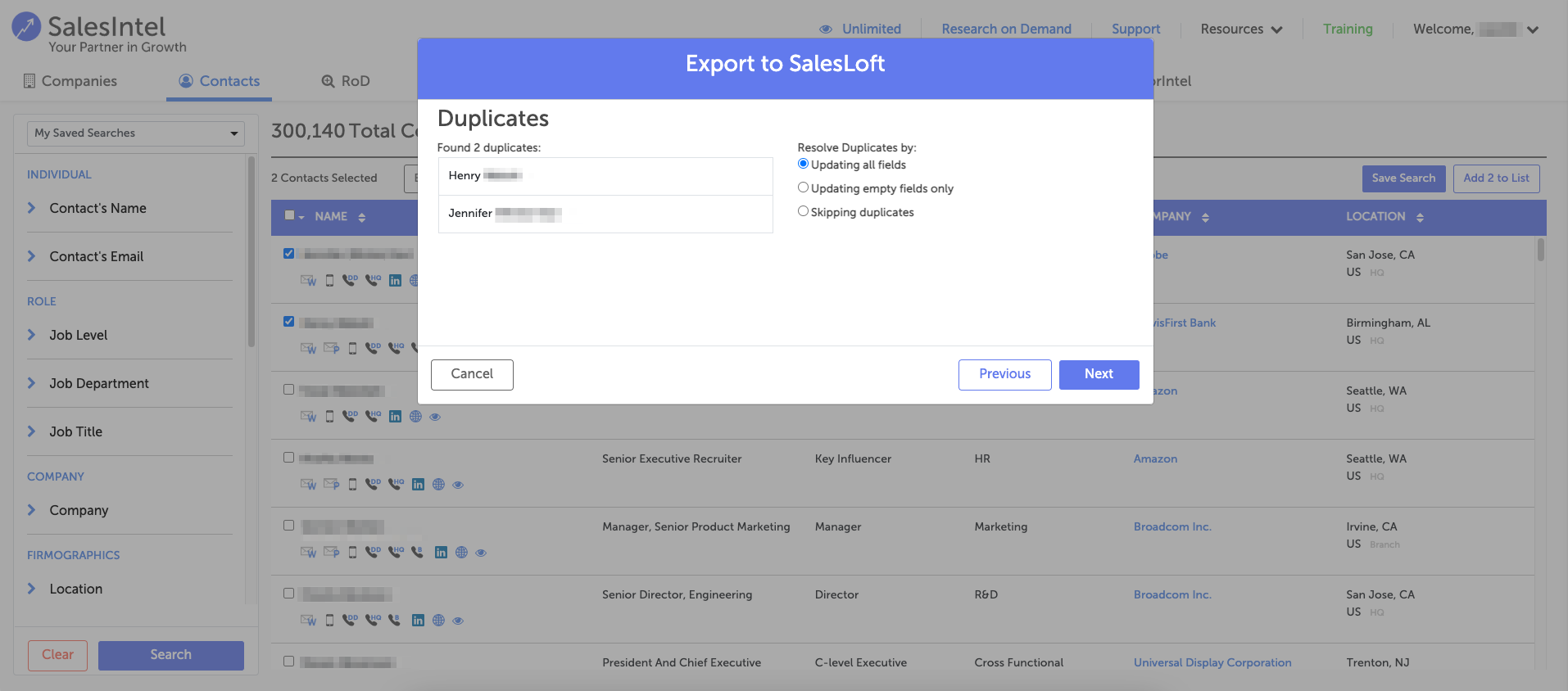 Based upon your selections, contacts will export along with any cadences and tags to the People section of SalesLoft.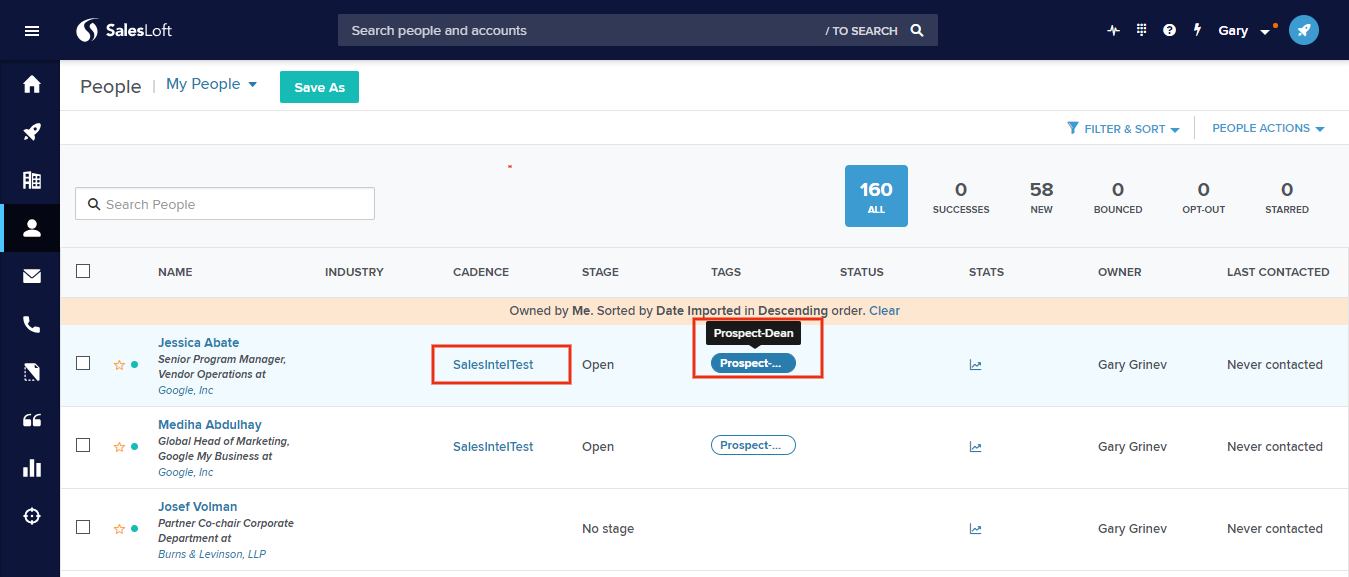 In the case of duplicate contacts, changes or updates to the tags or cadence will be exported with the updated contact.