When you search for a particular contact, it'll show you how many verifications are pending for that company. To understand it better let's take an example. Suppose we're on Microsoft.

a) Select the Machine Processed contact(s) in which you are looking for Human verification.
b) Post selection of the contact/contacts, You need to click on Bulk Actions and then select Request Verification.
c) On the next screen, you will see the confirmation screen.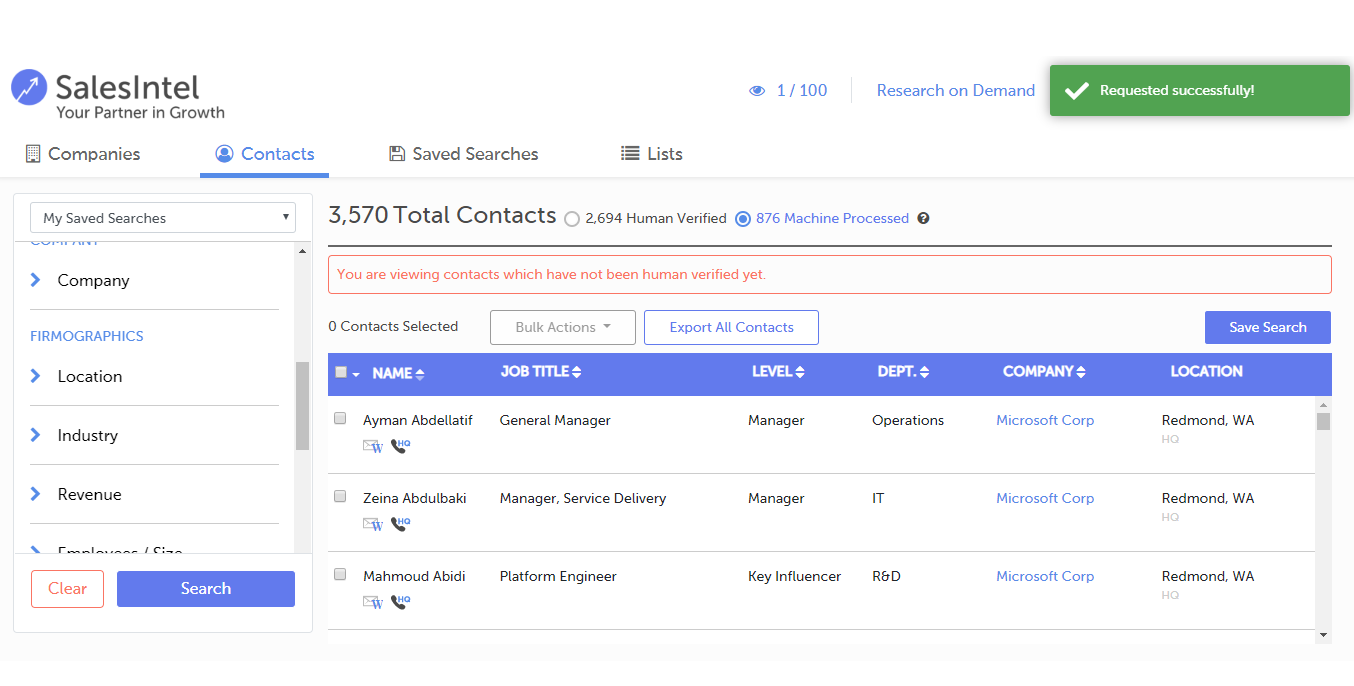 d) Once you selected for Request verification the status of the particular contact will going to be changed from Request verification to Requested.