Once you've logged into SalesIntel and selected the contacts you wish to export, follow the given steps:
1. Click on Bulk Options on the top left, select 'Export to Marketo' from the drop-down menu.
2. You'll be asked to log in to your Marketo account (if not already logged in)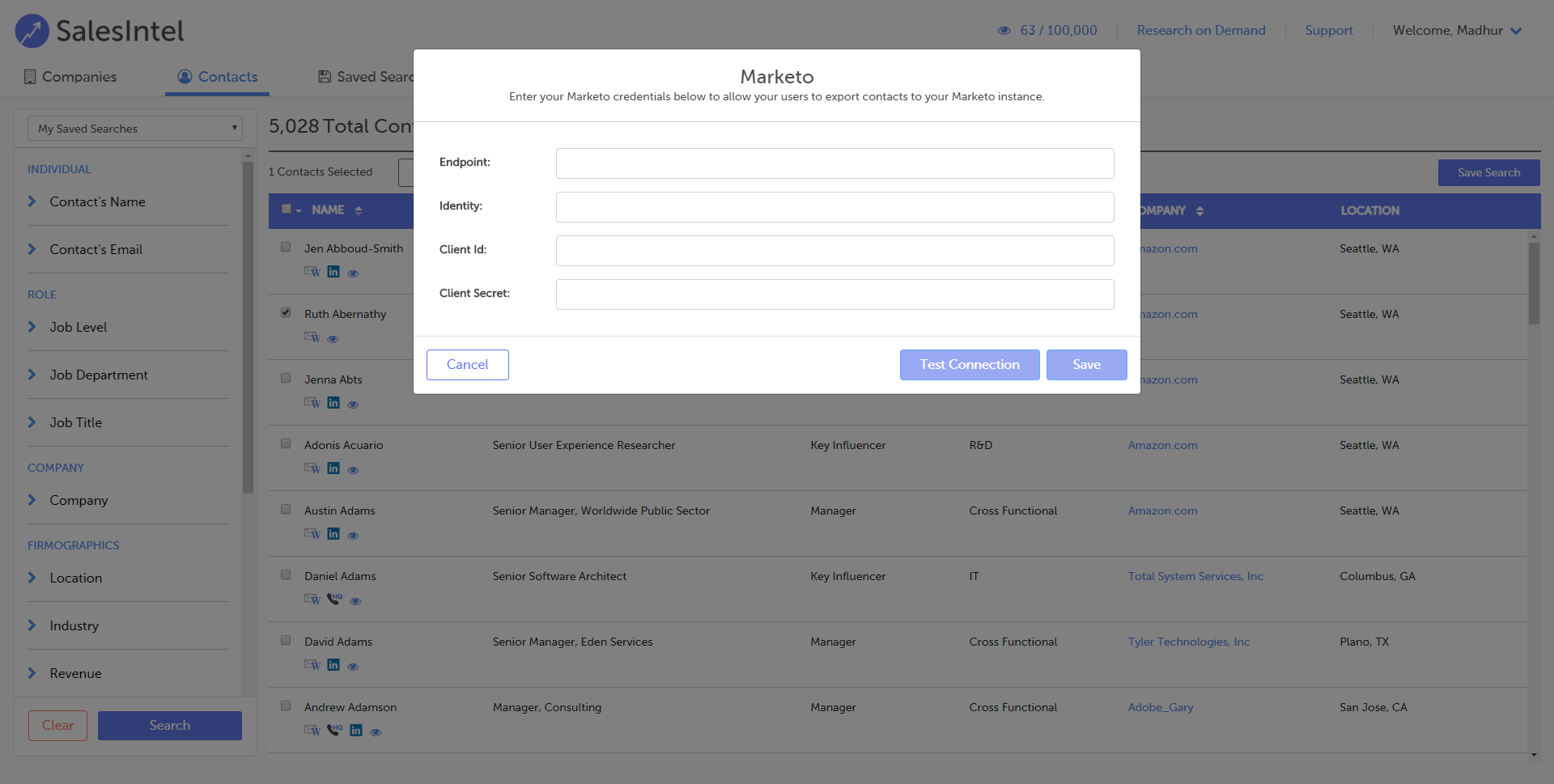 3. Once you logged in, You will see a confirmation page along with the logged-in username.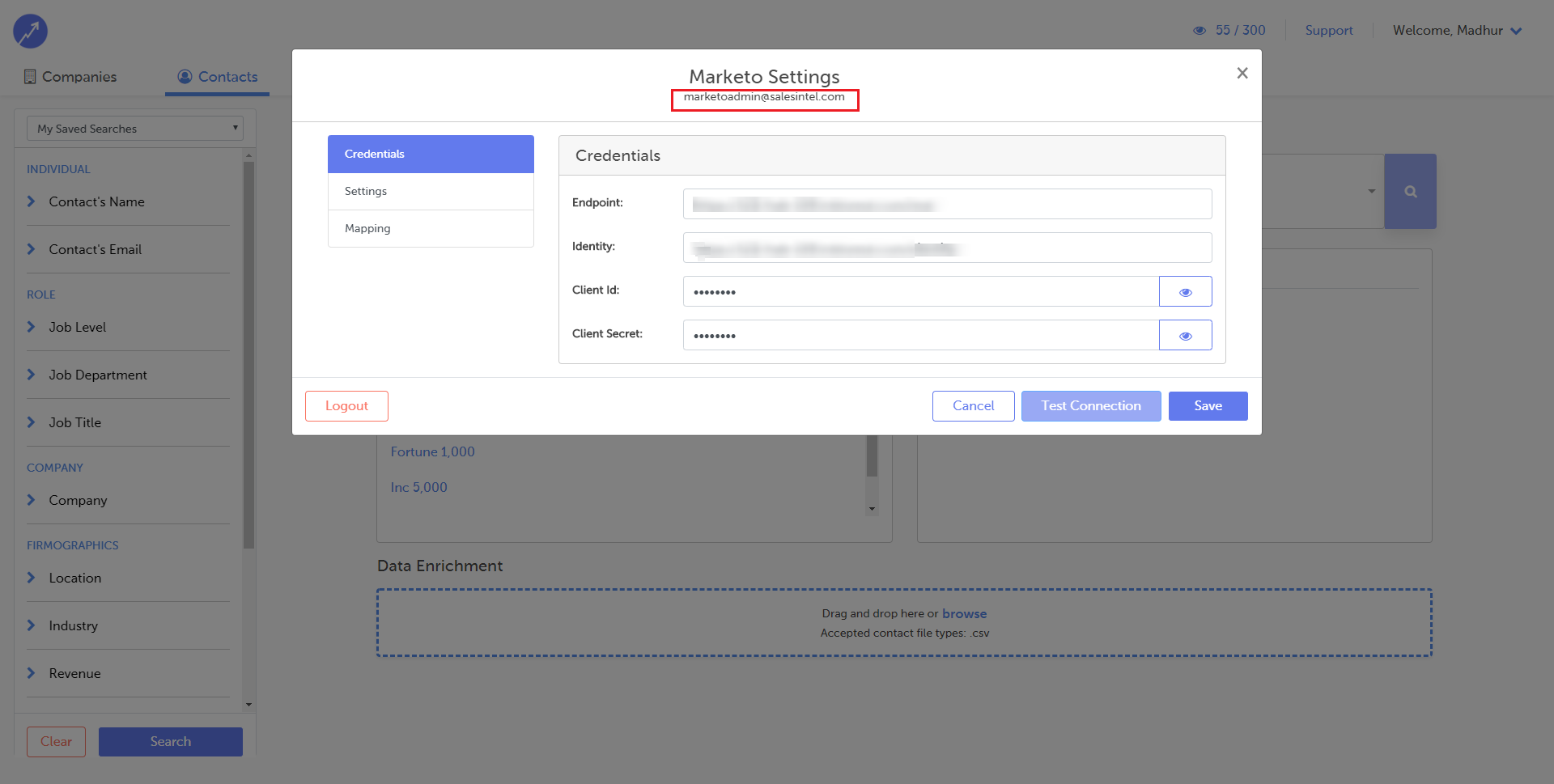 4. Once you log in, you'll be required to choose your Marketo settings. The following options will be available:
i) Credentials: For Marketo connection, you need the following mentioned details as well:
End-point, identity, client-Id, Client secret Key.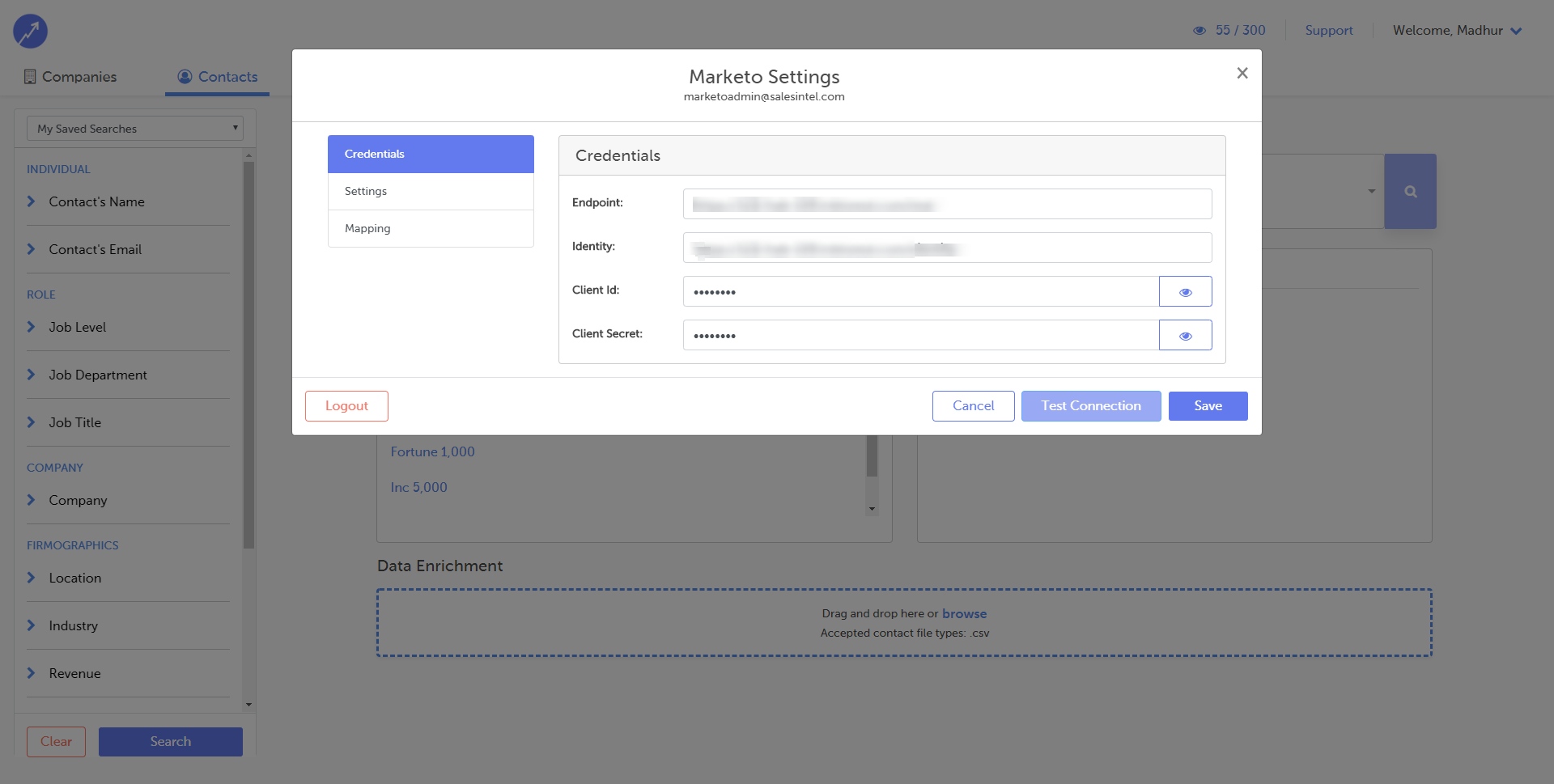 ii) Settings:
a) Duplicate resolution: Now within Duplicate resolution you can choose among from Always Skip, Always Update, Always Append (Blank fields only) & Prompt so that whenever we will export contact/contacts in case of duplicate it will give us a prompt to choose from.
b) Prompt for lead partition: When you opt 'Prompt for Lead Partition', you'll get a list of available Lead Partition to choose from. Select a Lead Partition for your contacts and click 'Next'. This is optional.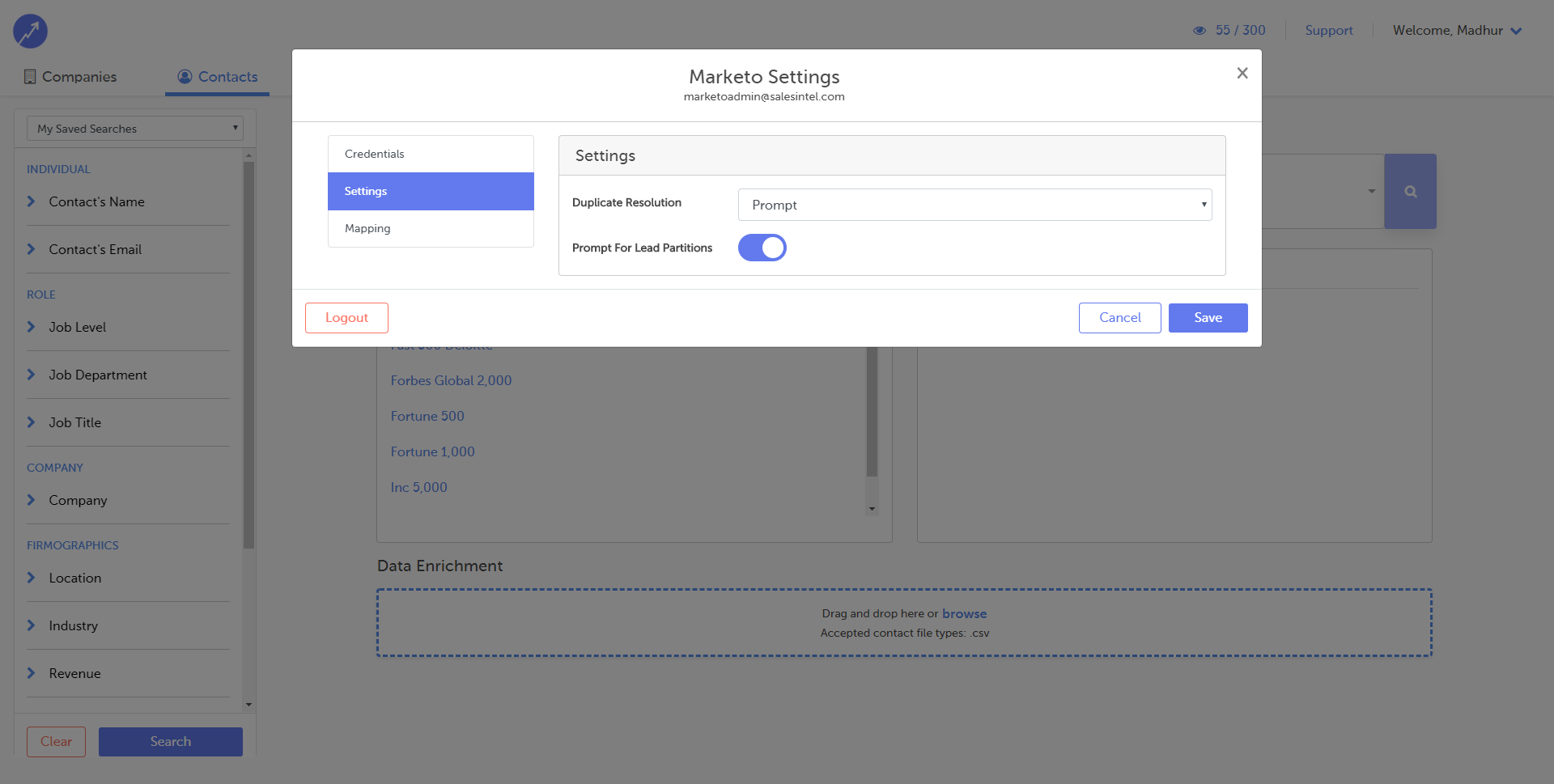 iii) Mapping: From here you can map fields as per your exporting field(s) requirements across SalesIntel and Marketo fields.While exporting contact/contacts you are required to checkmark the ALLOW OVERWRITE field else exporting contact's Marketo field will remain intact.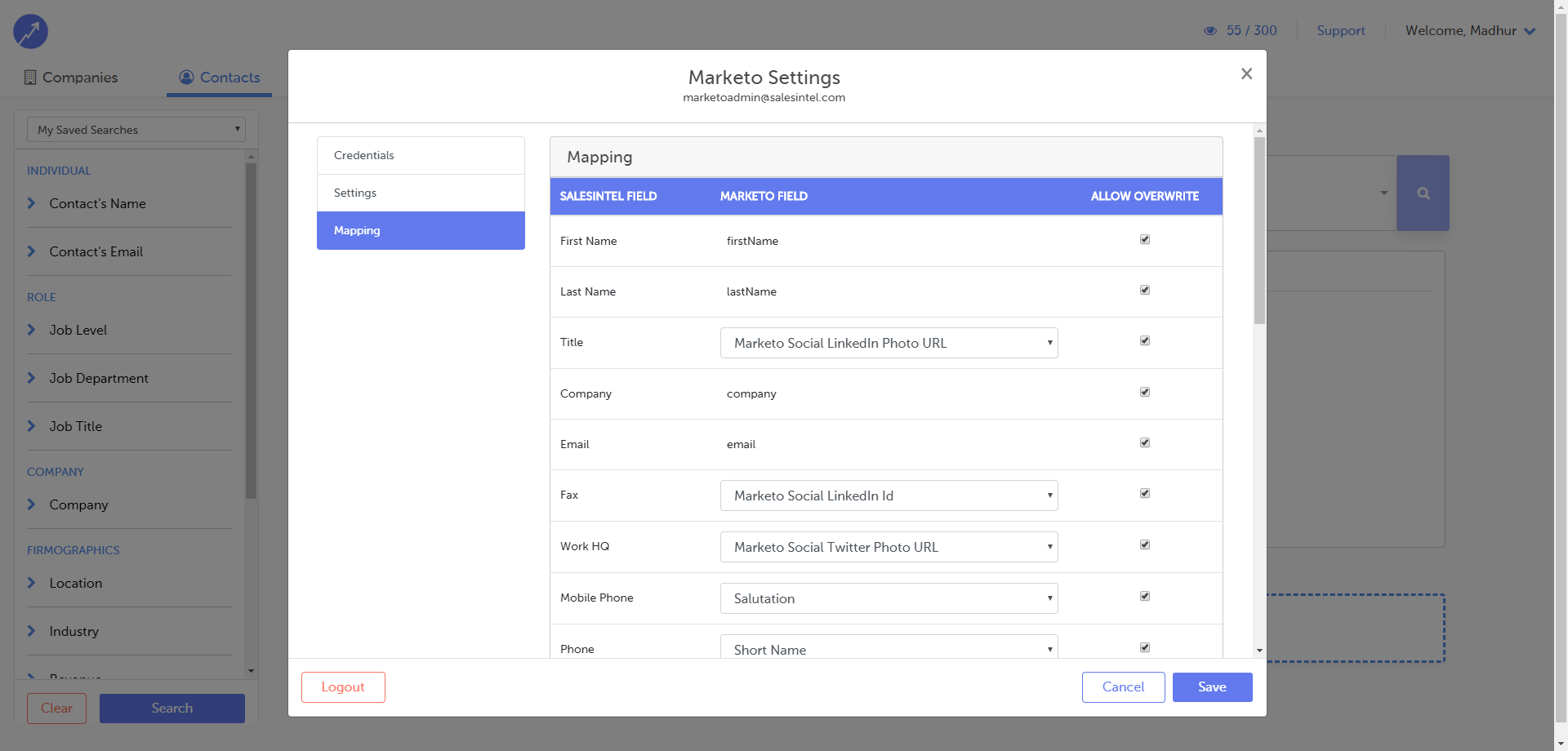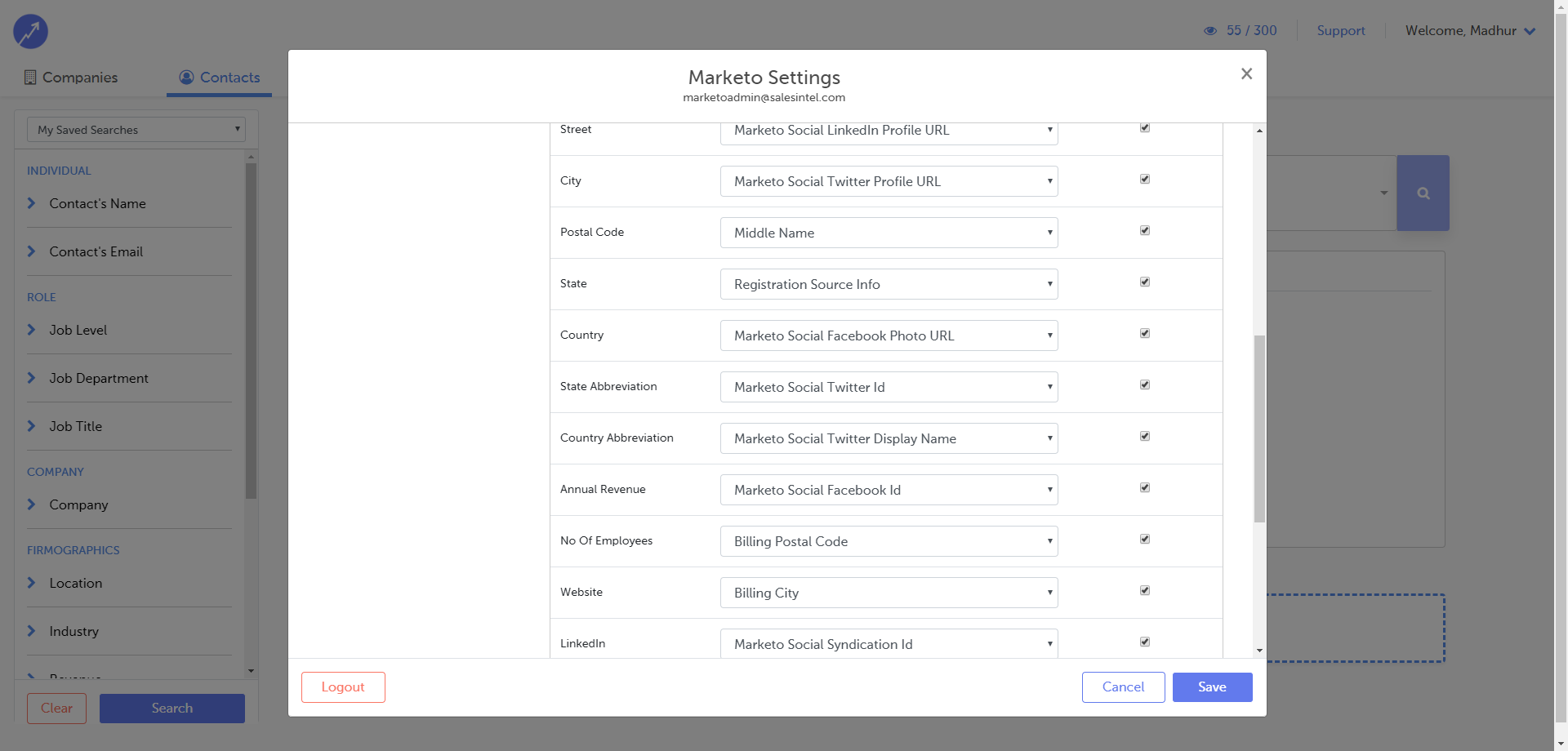 5. If you opt 'Prompt for Lead partition', you'll get a list of active Lead partition to choose one from. Once selected, click 'Next'. This is an optional.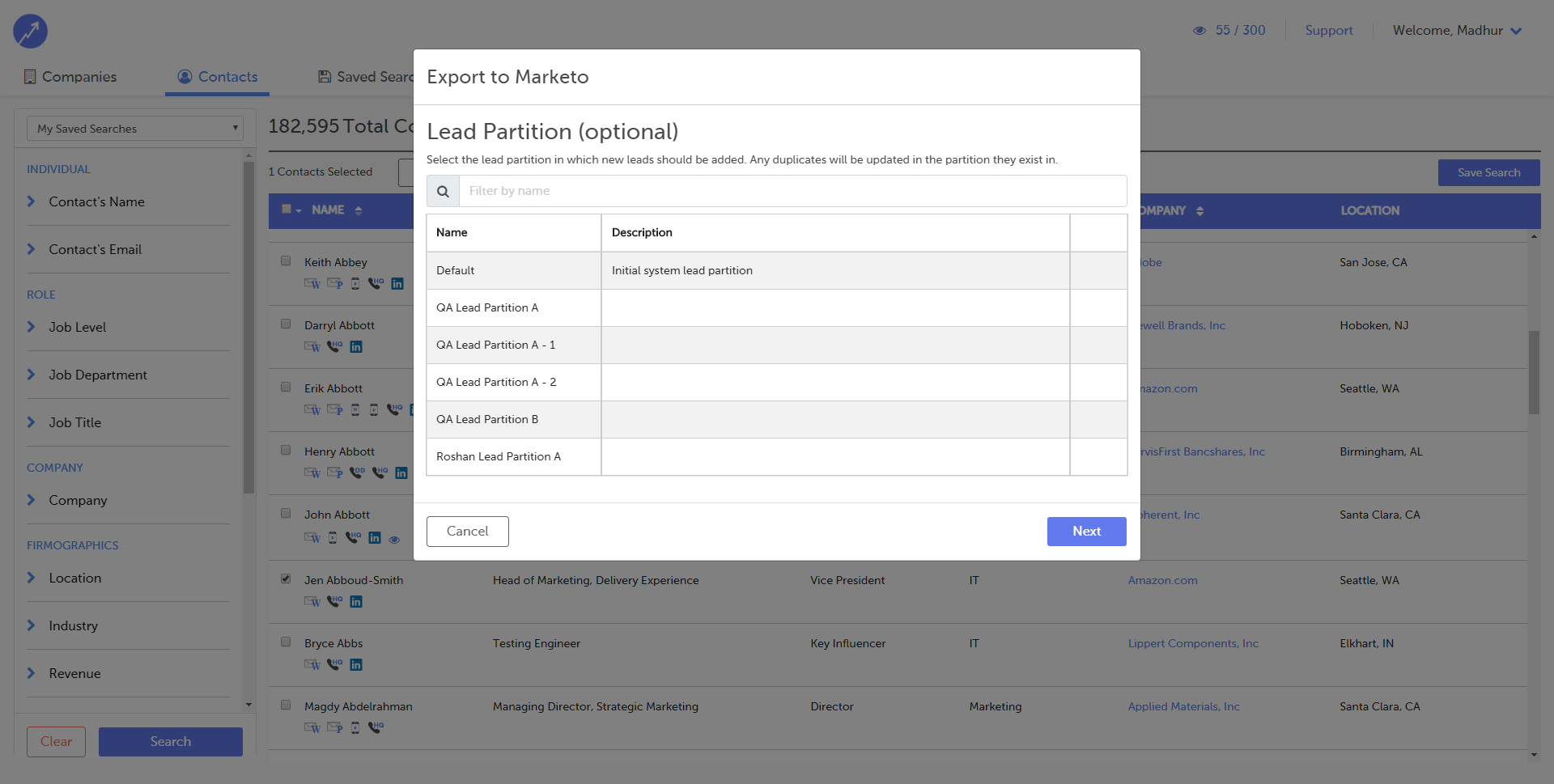 6. While exporting if SalesIntel discovers any duplicate email addresses, you'll get a duplicates pop-up.
You can resolve duplicates by:
Updating all fields.

Updating empty fields only.

Skipping duplicates.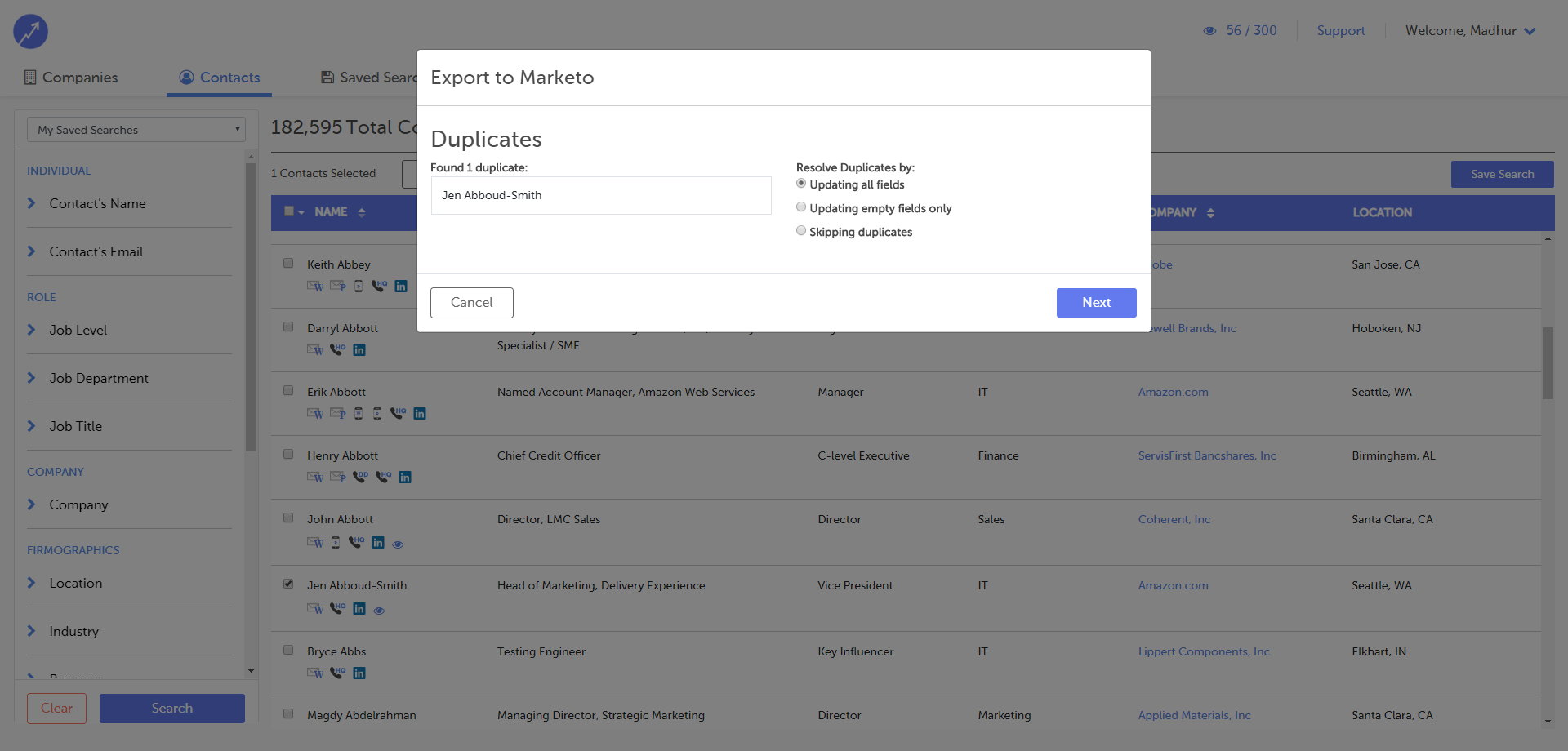 7. Based on the options you selected, the export process will begin.
8. Once exported, a success message will pop up and you're done. The contacts will be exported under the selected lead partition of Marketo.