Once you've logged into SalesIntel and selected the Company/Companies you wish to export, follow these steps:
1. Click on Bulk Options on the top left, select 'Export to Zoho' from the drop-down menu.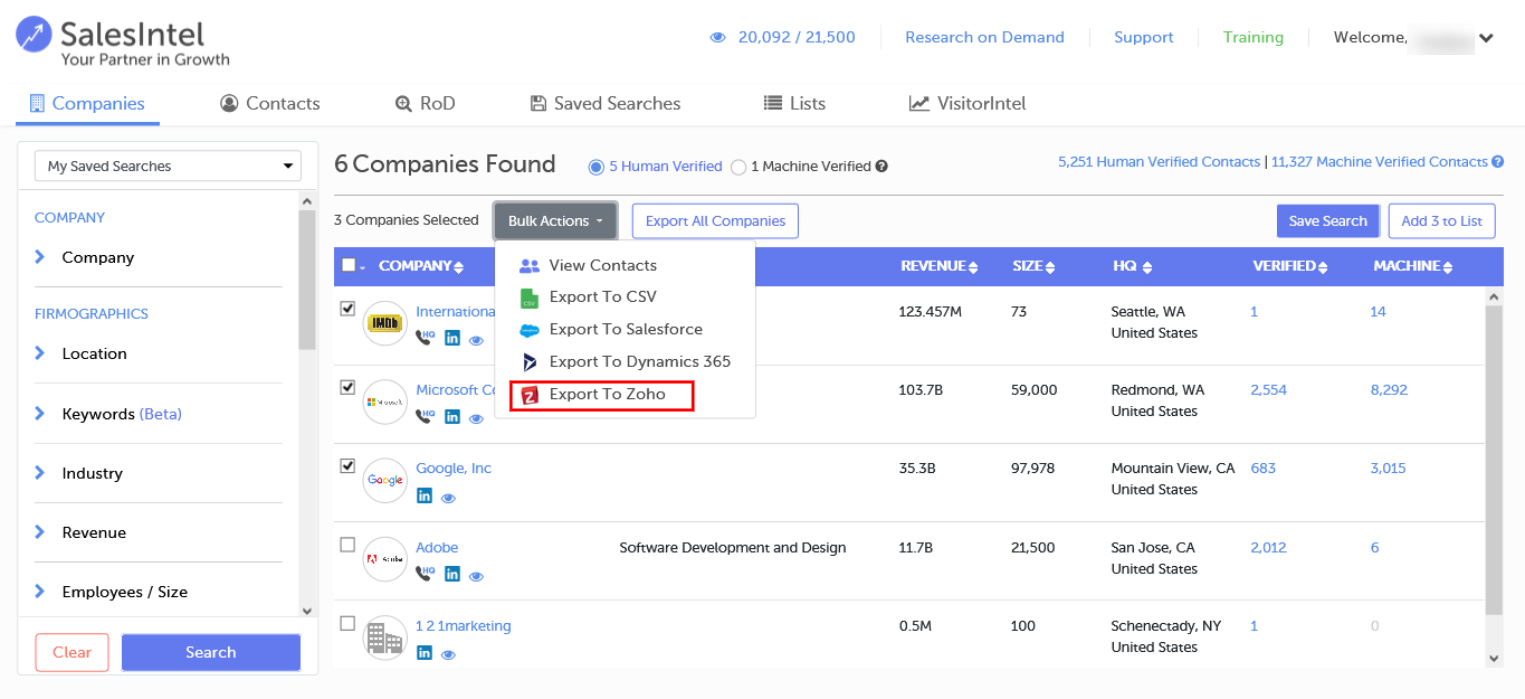 2. You'll be asked to log in to your Zoho account (If not already logged in).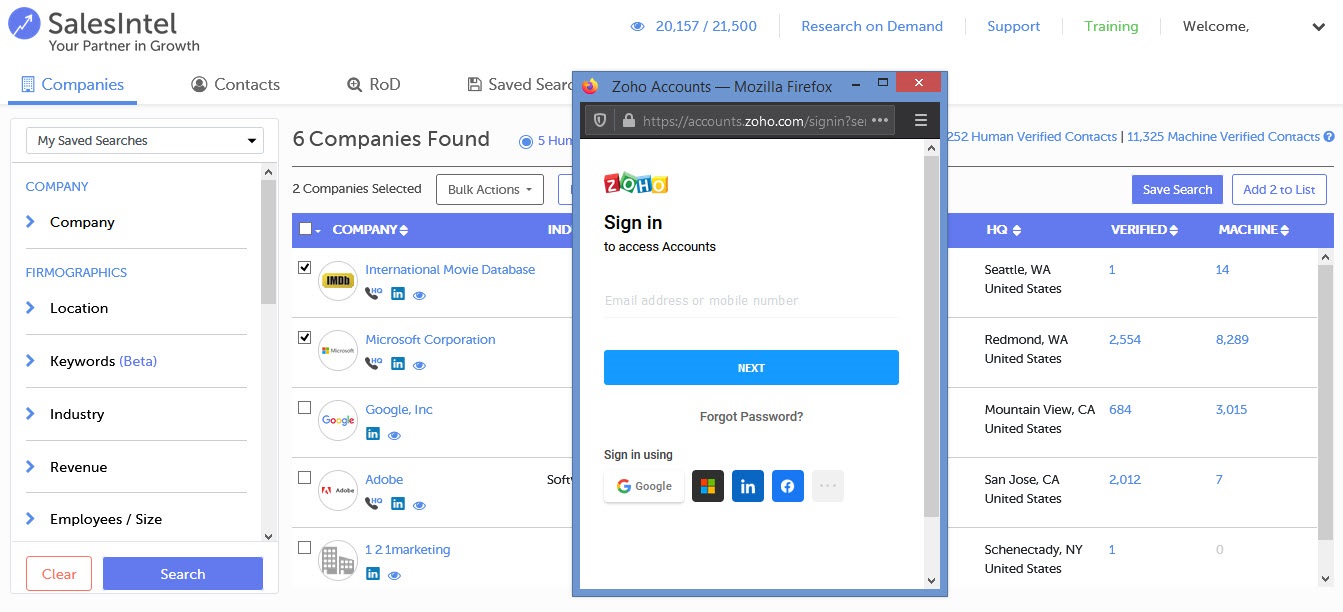 3. You'll then be prompted to allow access to your Zoho account. Click on Accept and proceed further.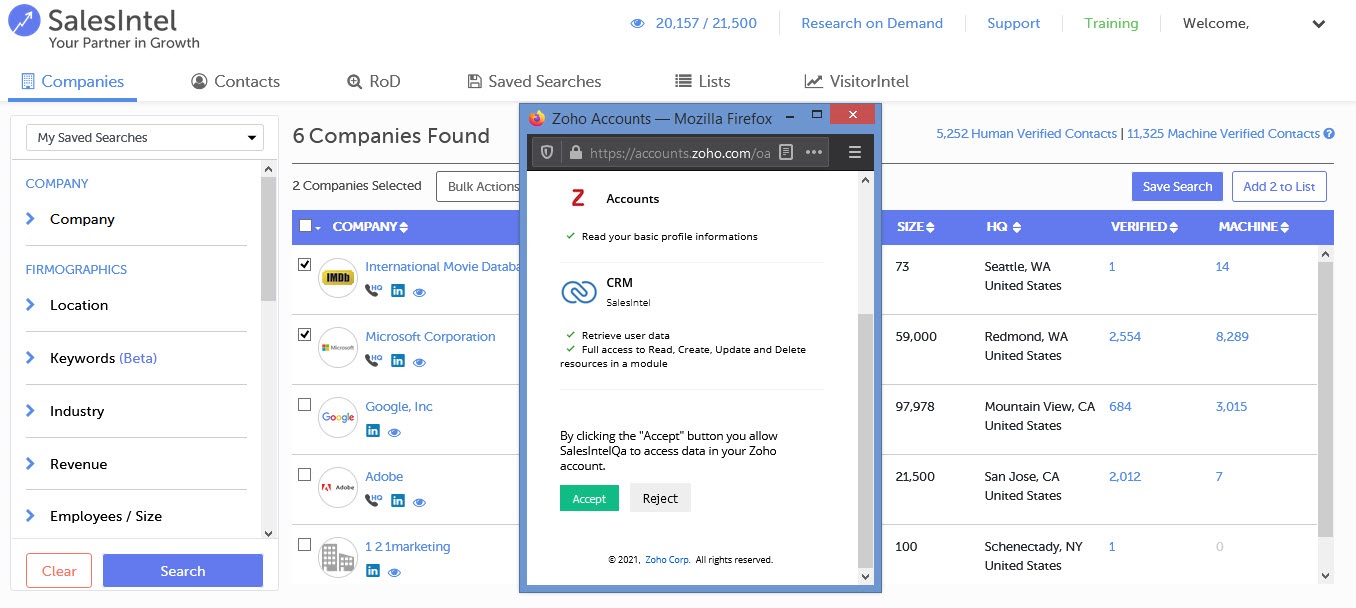 4.Once you grant access, you'll be able to export Company/Companies.
5. If SalesIntel discovers any duplicate email addresses, you'll get a duplicate pop-up.
You can resolve duplicates by:
i) Updating all fields.
ii) Updating empty fields only.
iii) Skipping duplicates.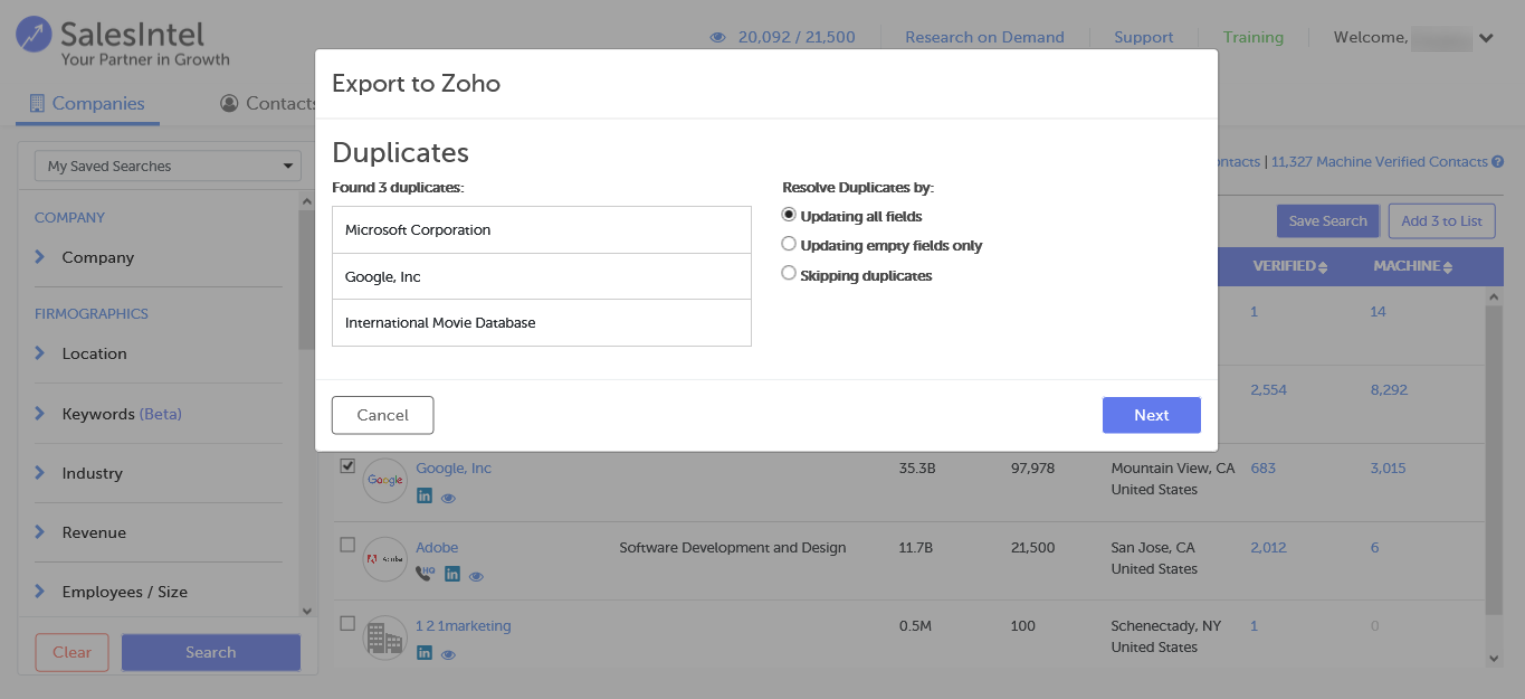 5. Based on the options you selected, the export process will begin. Once exported, a success message Export Succeeded will pop up and you're done. The Company details along with their firmographics details will export to Accounts in your Zoho CRM.