After setting up your Managed Package and Inline pages, there will be situation where you might see the below screen: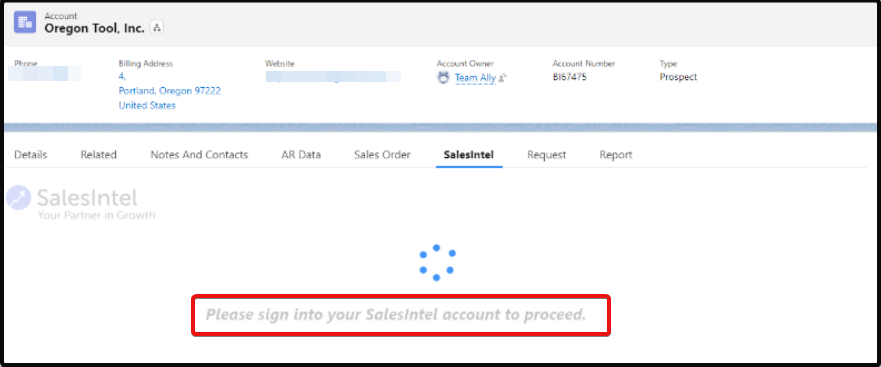 This message only means that you will need to login to the Managed Package, and to do that please follow the steps below:
Click the hamburger menu of the upper left corner of Salesforce.



Search for "SalesIntel"




Go to the "SalesIntel" tab and login


Note: If the page doesn't load when you click the tab its due to caching, refresh the page and wait for it to load. Or you can also clear your cache and cookies then refresh the page. You can also try pressing "CTRL+F5" for windows computer.
Related Articles:
SalesIntel Managed Package Overview
SalesIntel Managed Package Installation Guide
SalesIntel-to-Salesforce Permission Set
SalesIntel-Salesforce field Mapping
SalesIntel-to-Salesforce Enrichment