VisitorIntel is an add-on feature. If you do not see VisitorIntel in your SalesIntel navigation bar, please reach out to your success team or support@salesintel.io to inquire about adding this feature.
To get started with VisitorIntel, you must place the tracking script on your website. Please allow a full day after placing the script for your data feed to start. If at any time you need a copy of the script, click the View Script button in the upper-right to show your script again.
Once your script is placed, new data will be available daily for the previous day. The default view will show you all of the identified visitors to your website by company. In this view, you can qualify and prioritize these website visitors for further marketing and sales activities. Not all visitors to your website can be associated with a company, so you may see fewer companies/visitors than your web traffic logs show. Traffic metrics include:
Users: a count of unique visitors
Sessions: a count of session or visits started
Views: a count of page views
Companies Table
The companies table shows all identified companies that visited your website. Many companies are linked to SalesIntel company records, via the domain and country of origin of the activity. These company names are shown in blue. Clicking the company name will take you to the full SalesIntel company profile. Clicking the record row will expand the record for a quick snapshot: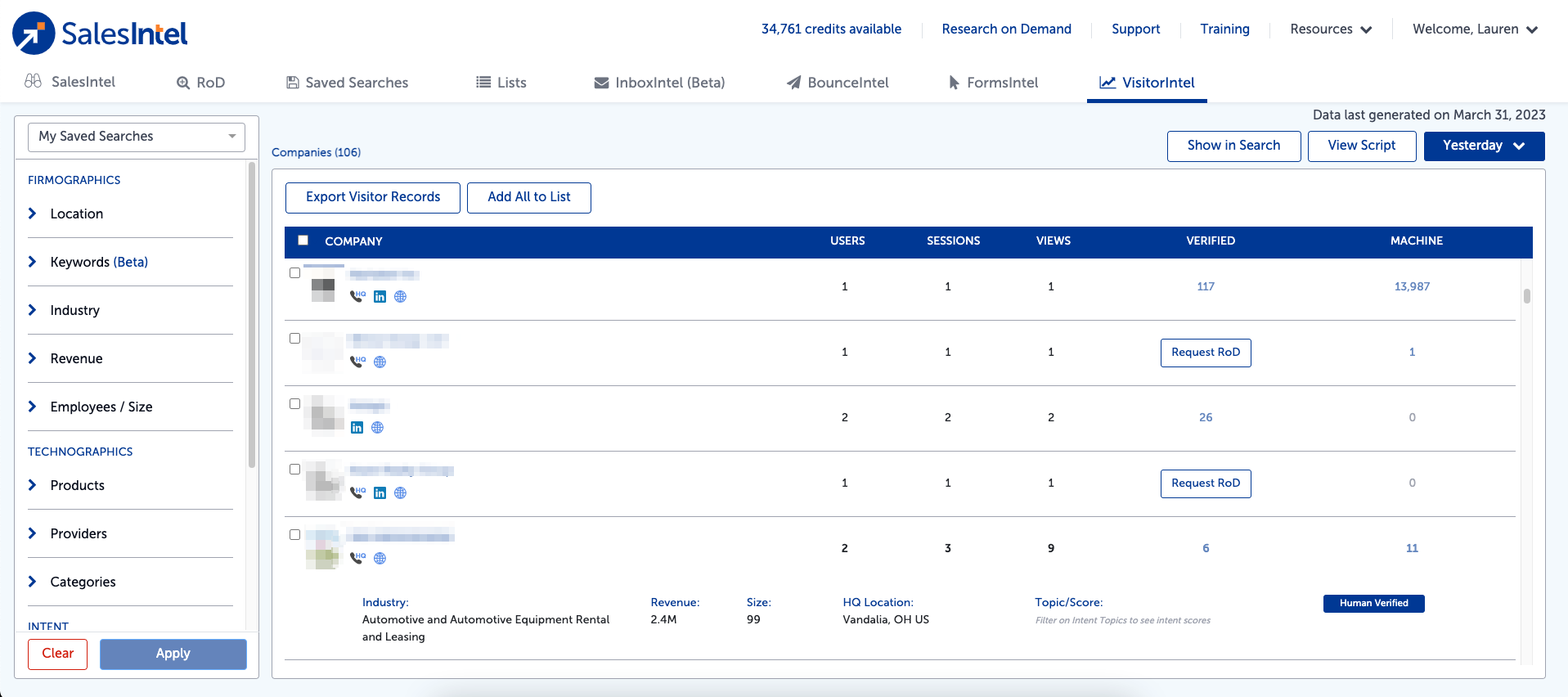 For companies that do not match to a SalesIntel record, you will see the company website instead of a name. You may request further research on these companies, if desired.
For each record, Visits, Session, and Views (pageviews) are aggregated for the time period selected. A count of SalesIntel contacts is also shown to allow you to find relevant contacts at qualified accounts. If no contacts are available, you can request the contacts of interest from the Research On Demand team based on your target personas - for example, requesting director-level marketing contacts or manager and above HR partners.
Filters
Filters on the left panel can be used to reduce the visitor set to companies that match your ideal customer profile, to ensure that you can prioritize these visitors above others. Only company-centric filters are available in this view, since the results only include companies that visited your site. To filter based on persona, click Show in Search, which will open up the full SalesIntel search experience and allow you to uncover contacts who work at these companies. Pre-existing saved searches and lists can also be applied to the VisitorIntel data. To save a search, construct the search on the SalesIntel search tab, save it, and it will appear in your VisitorIntel search dropdown.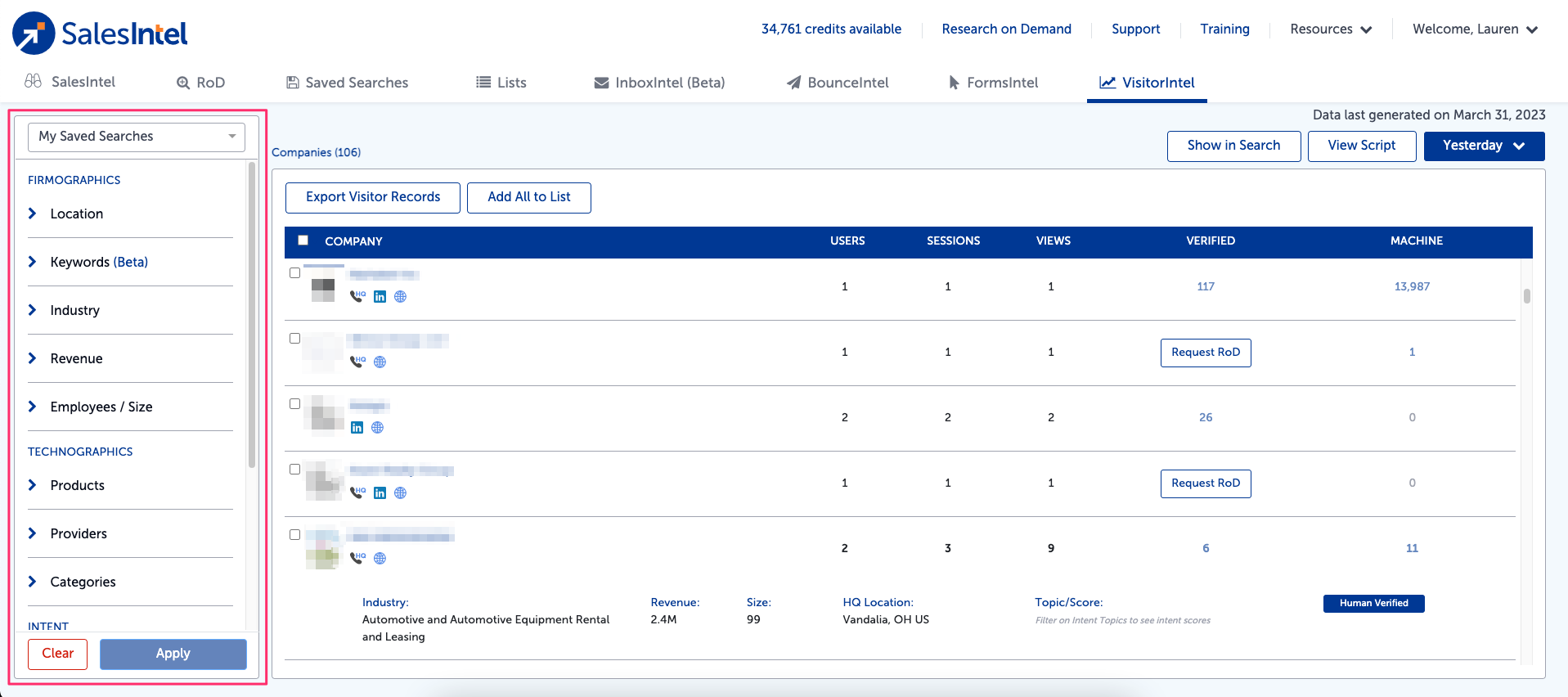 Export
Export your site visitor activity by clicking on the Export Visitor Records button. If you've applied filters, only the companies shown will be exported. This view exports the company name/domain and visit data, and does not use any of your export credits. Company firmographic details are not exported from this view; to export firmographics, click Show in Search to display the target companies in a search view, and export to csv or any integration.