SalesIntel's flagship search functionality provides access to contacts and companies for a variety of prospecting and marketing activities. To access search, log in to the SalesIntel app at https://app.salesintel.io and select the SalesIntel tab.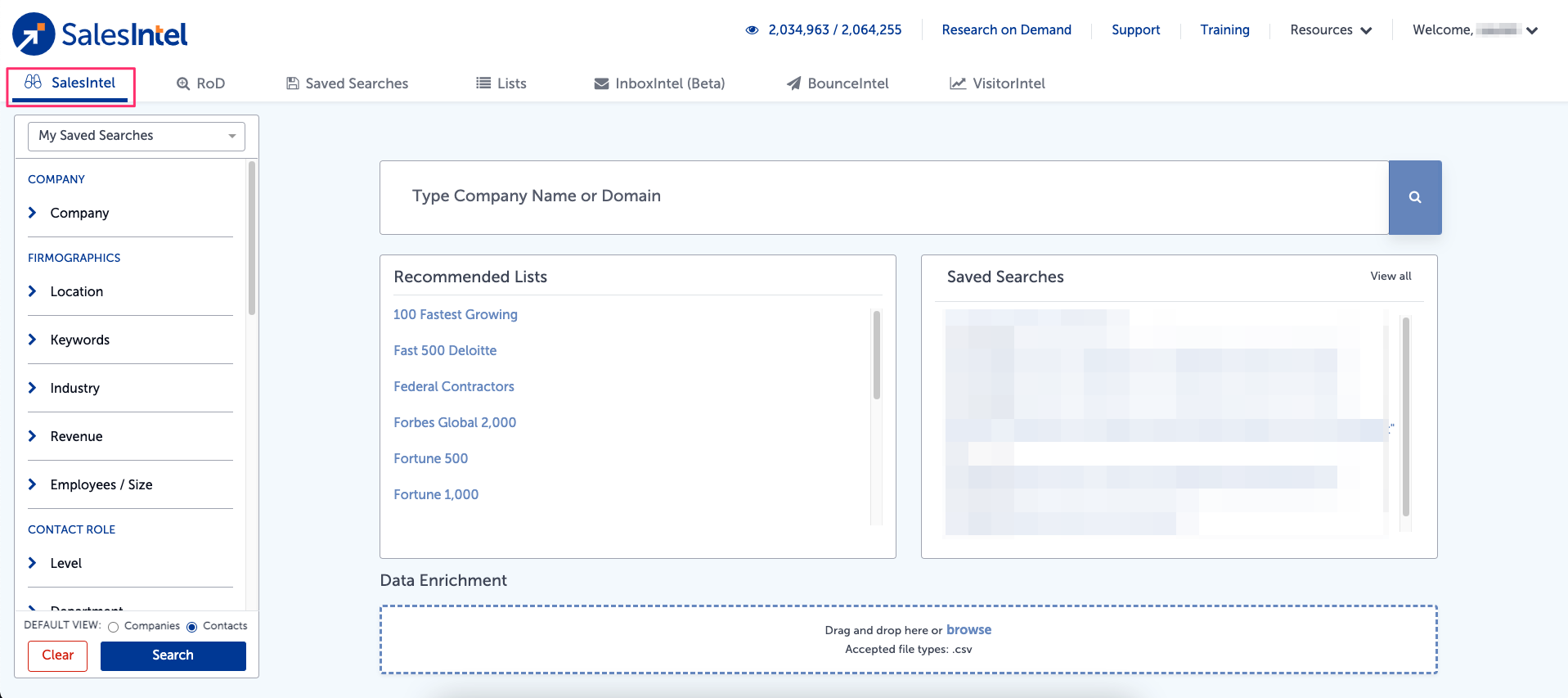 The dashboard displays a set of shortcuts to get started, including a recent Saved Searches, SalesIntel-curated Recommended Lists, or Data Enrichment from your own list of companies or contacts.
Conducting a Search
To start a new search, select your search criteria from the filters on the left. Filter sets are evaluated with AND between the filters and OR within the filters. For example, in the setting below, the contacts in either the HR or IT department are returned, as long as their job title also includes HRIS.
Learn more about the available filters in this article.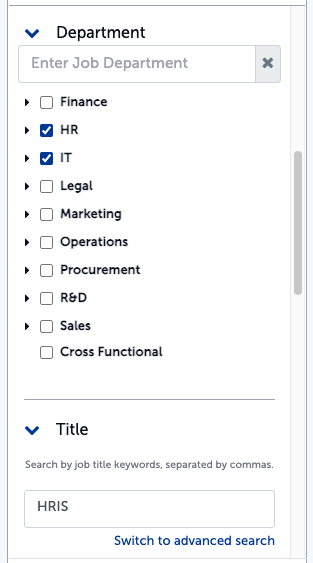 Once the filter criteria is in place, choose Companies or Contacts, and then Search at the bottom of the filter panel. All searches will be executed on company records and contact records, so this setting only indicates which view will be shown first.

Results will show in the center panel. Switching between the Companies and Contacts tabs will show either company records matching your search or contact records. The same filter criteria can be applied to both.
The total counts of records includes both human verified (highest accuracy) records, email verified, and machine verified records. Those records can be filtered by using the "Level of Accuracy" filter under "Additional Filters" in the left hand search.